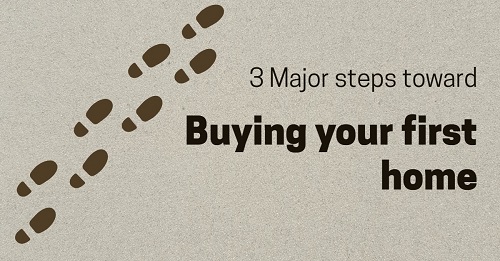 What are the steps in buying your first home? The homebuying process is a bit different for every sale, but still includes a few major steps. Knowing how to prepare for these steps will help you not only in buying a house, but in being a successful homeowner for years to come.
Here are some of the major steps to consider:
Find a real estate agent
You might know that buying houses is a complicated process. While most homebuyers opt for taking the journey on their own, having a trusted real estate agent makes things much more simple.
Real estate agents can help guide you through the entire homebuying journey, ensuring you find the best house, answer questions that are important to you, provide valuable advice and negotiate with sellers.
Plan for the down payment
Once you have determined the amount to spend for your down payment, you will determine how to save for it. A small down payment will require less cash upfront and will require mortgage insurance, which adds to your long-term costs.
If it is your first home, consider checking out first time homebuyer programs. There are many forms of financial aid, such as down payment assistance and help to lower your monthly mortgage payments.
Find the right mortgage for you
Your choice of mortgage matters, both in scoring the home of your dreams and in affording it long-term. Before determining what type of mortgage to apply for, it's vital to understand their advantages and disadvantages.
The most common mortgage categories are traditional loans and FHA loans. Traditional loans are mortgages you get from a bank or other lender, while a FHA loan is backed by the Federal Housing Administration. Each has their own requirements for eligibility and approval to consider.
Don't forget the rest of the homebuying process
Once you've made your financial plans, it's time to find your dream home. Work with your real estate agent on your house hunting, as they can help you find the features, size, location and purchase price you're seeking.
Once you find a home and make an offer, next comes negotiation, home inspection, home appraisal and eventually paying your closing costs. Closing on a home is another aspect of homebuying that a real estate agent can streamline with confidence.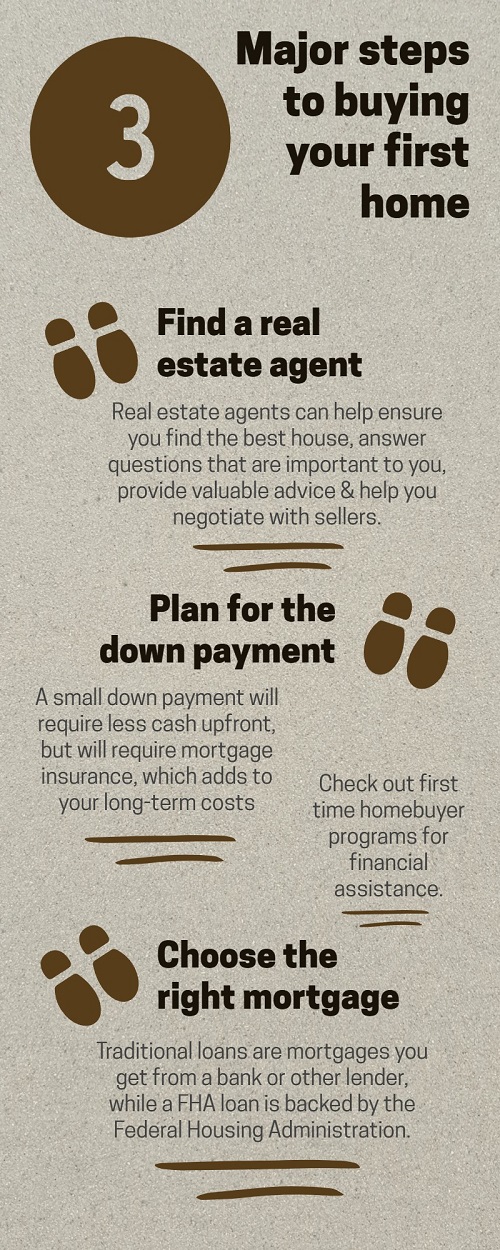 Whether it's finding the right home loan or figuring out homeowners insurance, there are many steps in the homebuying process. While it can be a complex real estate transaction, following these basics - and working with a qualified real estate professional - will make your journey quicker and smoother.